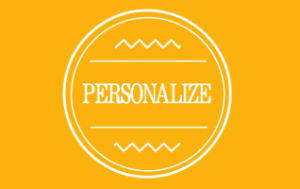 All VitalityAdvocates.com Pro sites provide you with several simple ways to personalize and give the site your own flare and personality:
Profile Picture: Included on all sites. Easily add your personal photo which displays on your blog posts and displays when you interact with the Vitality Advocates community.
Welcome Message: Included on all sites. You can easily write a short welcome message which displays on the home page of your site.
Subscribe: Included on all sites. You'll have several places to invite visitors to subscribe to your personal newsletter.
About Me: Included on all sites. Your site comes with a special pre-configured page for you to add information, pictures, videos, etc. about you and your business.
Contact: Included on all sites. By clicking the Contact link, visitors will be guided to a contact form where you can write a customized invitation to encourage visitors to contact you.
Widgets: Included on all sites. We've added some great, easy to use, widgets which give you the ability to further personalize your site and your visitor's experience. You can add videos, images, webinars, banner ads, tag clouds, and more! No HTML programming required!
Create your own Home Page: Included on all sites: We've created an attractive premade Home Page to help get you started, but we also include all the tools you need to allow you to create your own, or use one of our other premade templates.
Theme Customizer: Included on all sites. Your site comes complete with easy to use tools which allow you to customize and install many features which give your site its own unique look and feel. It's easy to modify the location and size of your logo, tagline and site title, background colors, background images, menus, footer content and widget access.
Elementor Pro Page Builder: Included on all sites: We've added Elementor Pro ( a $49 value!), the most advanced drag and drop live page builder available today. This dynamic tool gives you the ability to create your own beautiful posts and pages without needing to know programming, CSS or HTML languages! Easy to use, you can configure pages, or use one of the great pre-made templates, making it so easy to see the changes you're making as you make them.
Slide In Messaging Tool: Included on our Pro Business level sites. A great "slide in" tool which allows you to personalize a short message ( such as "This month's special offer..") which slides into the frame of your site,  based on criteria that you select. You control when, how and where the message slides in.